Podcast: Play in new window | Download (Duration: 53:06 — 73.0MB)
Subscribe: Apple Podcasts | Android | Google Podcasts | Stitcher | TuneIn | Spotify | RSS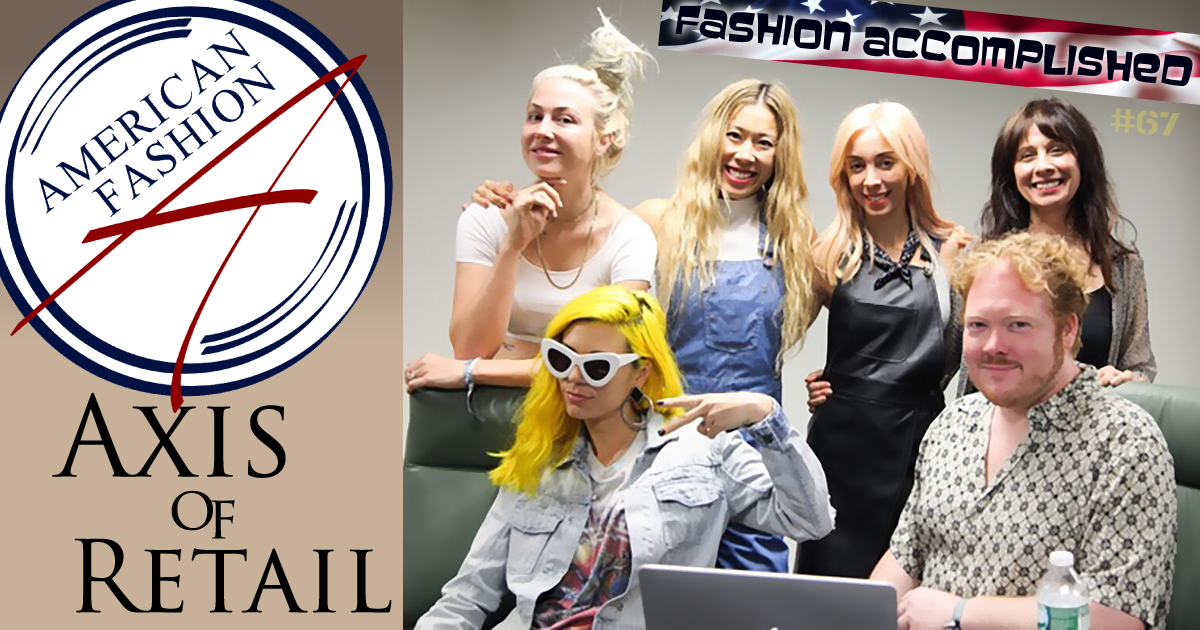 Market Week rages across the West side of Manhattan, burning farms and terrifying falafel vendors. Seth and Charles went out in the chaos and recorded this episode from the Axis Trade Show at Pier 92/94. Guests include Steak, designer of Teenage and Hot Lava; Axis show director Vanessa Chu; Melissa Trovato, CEO of Melt Management and Nightwalker; Ainsley Hutchence, owner of Sticks and Stones Agency; and Helena Stuart, founder of Only Hearts.
Recording space for this episode was provided by designers Iuri Shubladze and Luba GnaSevych.
Check out our fashion trade show guide!
references: