Podcast: Play in new window | Download (Duration: 1:24:49 — 116.5MB)
Subscribe: Apple Podcasts | Android | Google Podcasts | Stitcher | TuneIn | Spotify | RSS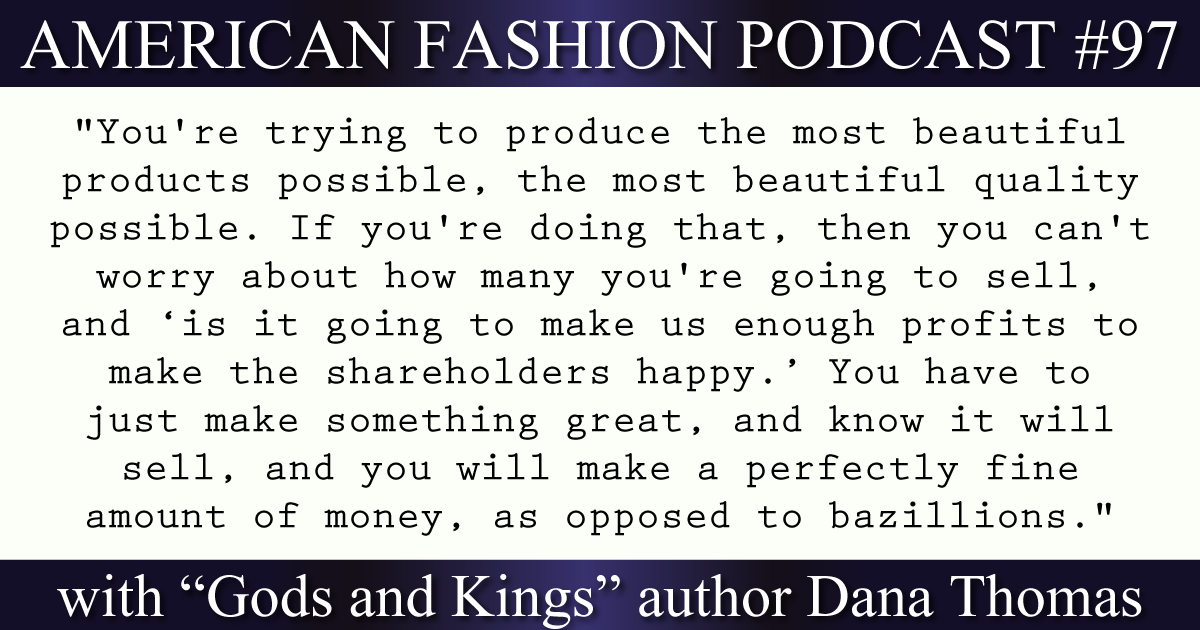 Fashion journalist Dana Thomas is the author of the books Deluxe: How Luxury Lost Its Luster and Gods and Kings: The Rise and Fall of Alexander McQueen and John Galliano, and is currently the foreign correspondent in Paris for Vogue Australia.
"God bless Martin Margiela. I think he was the designer with the most integrity in the last 30 years, because it wasn't about him, it was about the work." – Dana Thomas
This interview tracks from growing up in Philadelphia to her change of model to journalist, through the course of her now long study of the fashion industry. What are her thoughts on the Met Gala? Why does she write about process? Her early realization of how fashion connects to culture when heroin chic was trending. Writing for the people, not the clique. Hanging with Tom Ford before PR got militant. The 90s are back in fashion? What is the subject of her next book? How do big brands balance global commerce across multiple markets? Dana reveals that there is an unreleased extended version of Gods and Kings, which is double the length of the commercially available version of the book.
References: