Podcast: Play in new window | Download (Duration: 43:33 — 59.8MB)
Subscribe: Apple Podcasts | Android | Google Podcasts | Stitcher | TuneIn | Spotify | RSS
We've been watching the e-commerce company Betabrand for a long time, and what they're doing is quite interesting. Designers of any skill level sign up for their platform and submit designs, ranging from just a sketch to full tech packs, and then the site's users vote on the designs they want to be able to purchase through a crowdfunding model. Then Betabrand makes final selections and manufactures the goods, splitting the profit with the designers, and users get credit for other items if their favorite designs don't get made.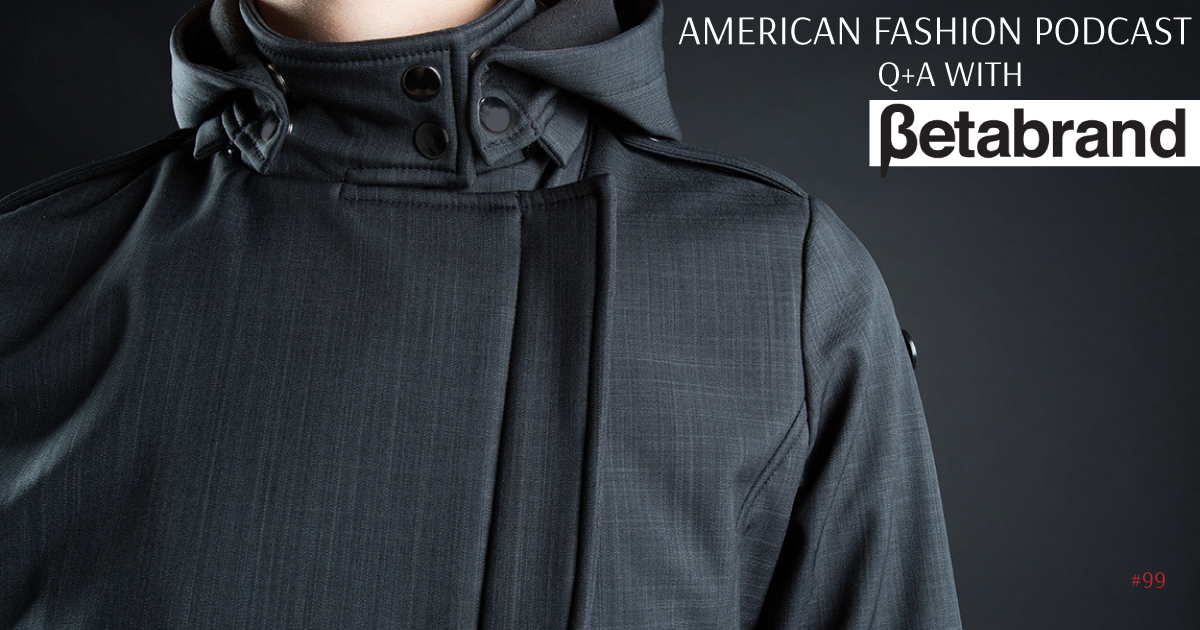 At the home of dress pant yoga pants, bike-to-workwear, and executive hoodies, Liz Rossof is director of the think tank. She was in town from San Francisco on a recruiting trip and sat down in a friend's Lower Lower East Side apartment to talk with Charles Beckwith and Rob Sanchez.
Success of design pitches on the platform is largely determined by their story, with the most creative explanations of what a given garment will do for one's life garnering the most votes.
Betabrand References: