Podcast: Play in new window | Download (Duration: 1:05:57 — 45.3MB)
Subscribe: Apple Podcasts | Android | Google Podcasts | Stitcher | TuneIn | Spotify | RSS
Damn The Fashion Week, Full Speed Ahead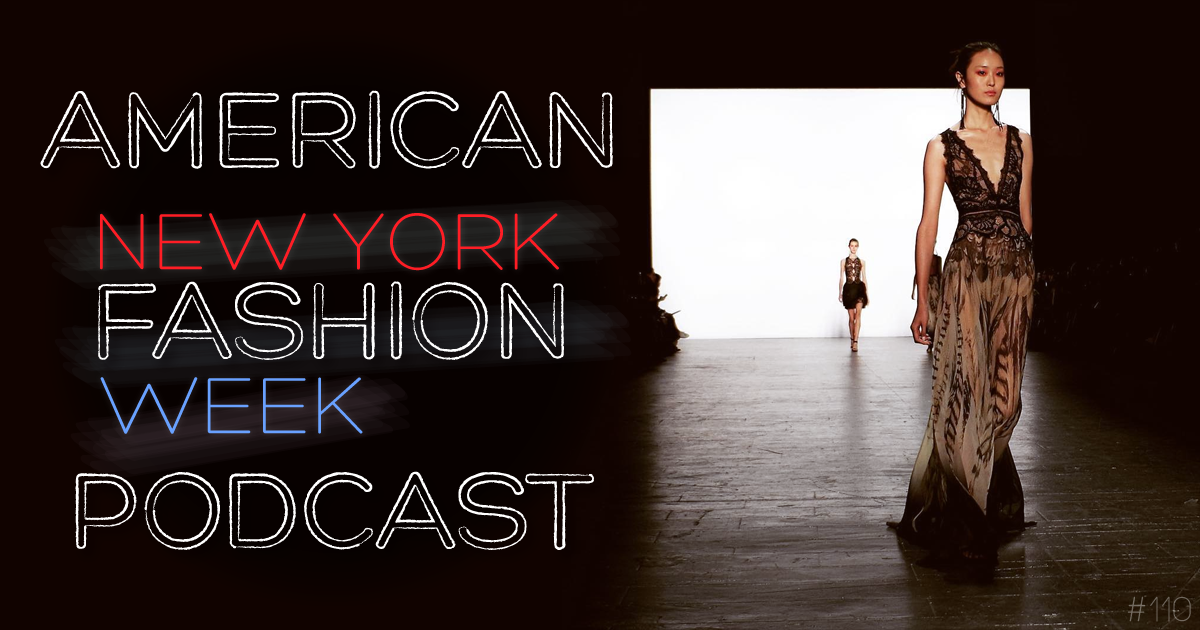 Charles Beckwith an Richard Spiegel (The Fashion Tribune) are ranting about fashion week (damn the fashion week, full speed ahead). We sat down at the end of New York Fashion Week to talk about the good, the bad, and the ugly. This is rather raw and almost a behind the scenes conversation, of the kind that promoted the creation of this series.
Also in this episode is a backstage interview with designer Tadashi Shoji at his Spring 2017 collection show (at the 20:50 mark), and a chat with designer Austin Scarlet about his new experiment with non-bridal ready to wear (at the 23:15 mark).
Should emerging designers be doing fashion shows? Should Fashion Week even exist anymore? Where else should fashion shows be happening that they are not now going on? What happened to the party and the love and the spirit of fashion week? Is there a simple way to get it back? What would happen if fast fashion ceased to exist tomorrow? Why does the US Government tolerate cheap imports and trade deals that flood our market with fast fashion?
References: