Podcast: Play in new window | Download (Duration: 45:09 — 31.0MB)
Subscribe: Apple Podcasts | Android | Google Podcasts | Stitcher | TuneIn | Spotify | RSS
Fashion Pop-Up Store Strategy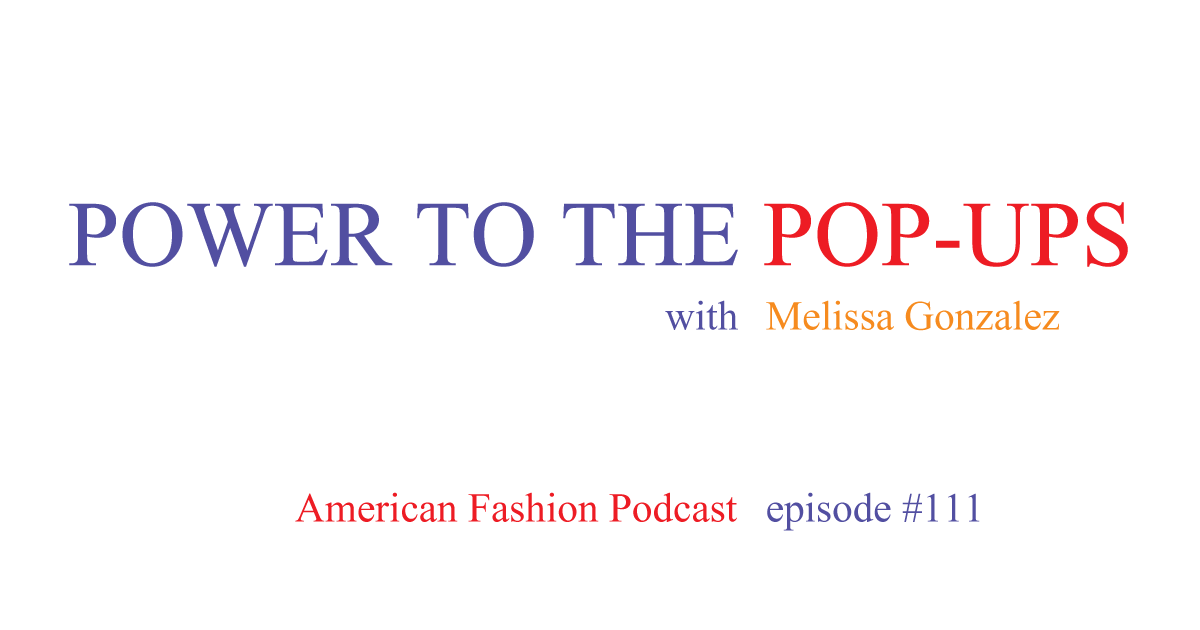 Lion'esque Group founder Melissa Gonzalez helps brands set up camp to sell and be known. The company provides fashion pop-up store strategy, deployment, and management for a wide range of clients both inside and outside the fashion sphere.
The temporary pop-up shop trend seems to have been catching on as steadily as the decline of traditional brick and mortar retail establishment, and can be a smart response to a number of different needs, from simple brand awareness building to flash sales that clear out merchandise.
How do you gauge the value of working with specific influencers, when most are not at all proven to drive conversions? How do you run analytics on a pop-up store? How do you do a pop-up in another city? How do you make informed decisions while running a pop-up store, rather than one-off conclusions? Is running a pop-up store a good way to prepare for opening a traditional brick and mortar store? What's the difference between a pop-up and a trunk show? Is this a good strategy for small brands?
References: