Podcast: Play in new window | Download (Duration: 49:17 — 67.7MB)
Subscribe: Apple Podcasts | Android | Google Podcasts | Stitcher | TuneIn | Spotify | RSS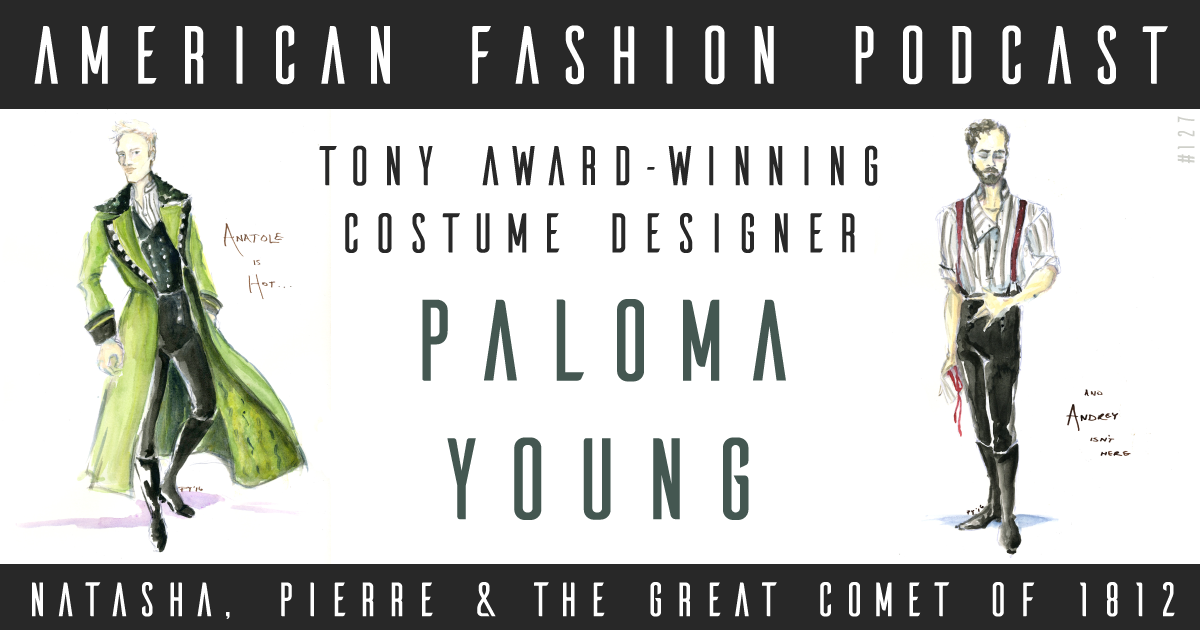 Costume designer Paloma Young talks about the development process behind her current Broadway show, Natasha, Pierre & the Great Comet of 1812. It is a new musical based on a 70-page love triangle story inside the much longer Russian novel, War and Peace, written by Leo Tolstoy and originally published in 1869. Some of the visual and audio elements of this adaptation are very tied to the history, and many are far more contemporary, projecting a fascinating singing and dancing collage of the connections between now and then.
"In our costumes, I have a lot of Easter eggs. Maybe ten percent of the audience every night is going to see them, depending on what corner you are in or who you are paying attention to when." – Paloma Young
Costume is a vital part of the communication of the show, and Paloma Young soundly delivers with a remarkable array of costumes. This interview with the remarkable young artist uncovers a detailed process and a deep thoughtfulness. She previously won a Tony Award for Best Costume Design In A Play for her work on Peter and the Starcatcher in 2012, and Natasha, Pierre & the Great Comet of 1812 puts her squarely on the line for another.