Podcast: Play in new window | Download (Duration: 50:47 — 69.8MB)
Subscribe: Apple Podcasts | Android | Google Podcasts | Stitcher | TuneIn | Spotify | RSS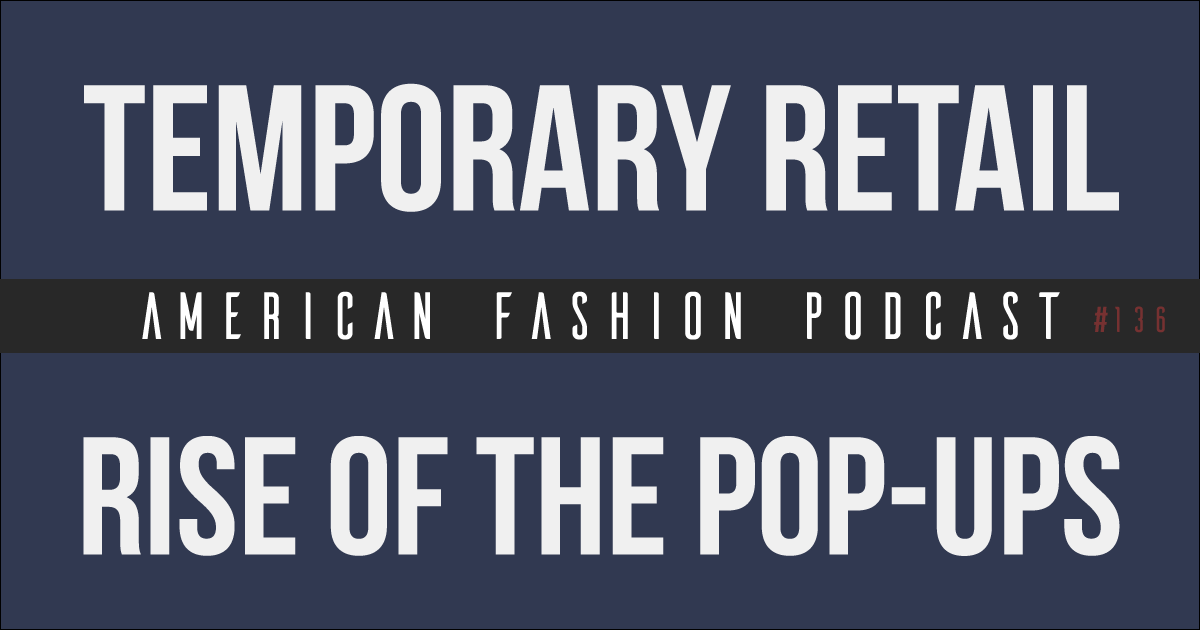 Pop-up stores, experience spaces, temporary showrooms, events, photoshoot locations, and other temporary space needs are the domain of a web and mobile app called Peerspace. They've helped us gather a group of experts to talk about the relatively new but certainly growing trend of temporary retail.
In the studio for this episode are Gemma Sole, co-founder of Nineteenth Amendment; Parisa Wang, founder of fashion accessories brand Parisa Wang; Aliana Galan, Senior Project Manager at The Lionesque Group; real estate investor Fred Piumelli; Jason Levine, General Manager at Peerspace; and Rony Chammas, CEO at Peerspace.
Some of the topics on the table include retail fatigue, legal issues around temporary leases, and how landlords are adapting to the new paradigm.
FIYB listeners get a 10% site-wide discount up to $100 through 9/30/17 at www.peerspace.com/p/fashion