Podcast: Play in new window | Download (Duration: 38:02 — 52.2MB)
Subscribe: Apple Podcasts | Android | Google Podcasts | Stitcher | TuneIn | Spotify | RSS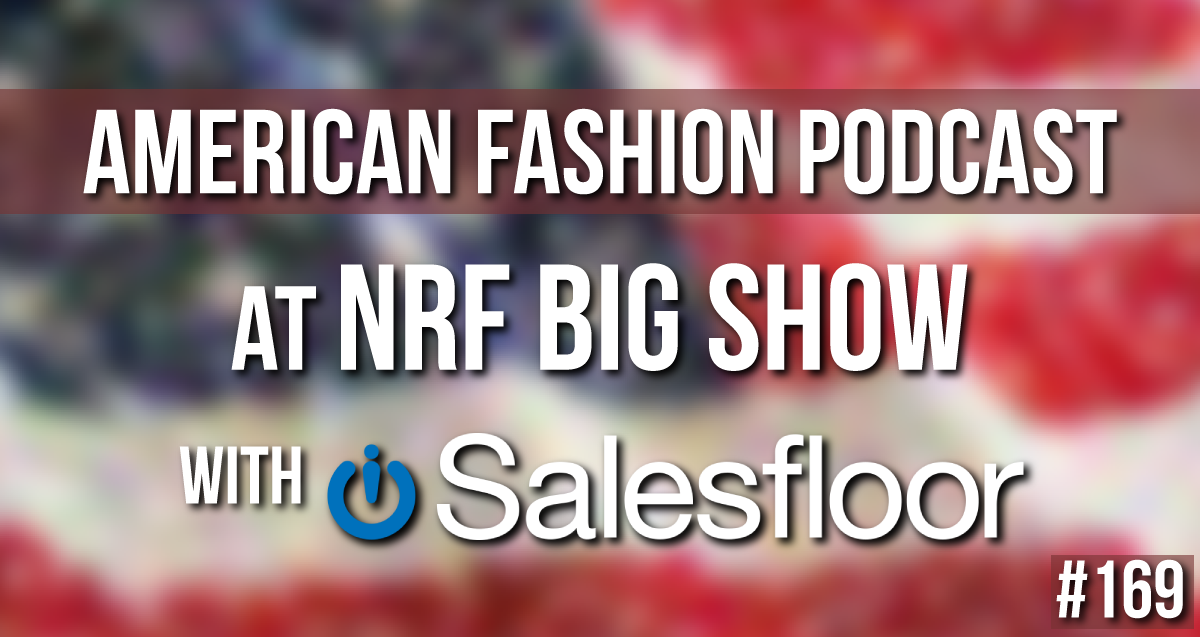 Jason Sweet from Salesfloor
Salesfloor is helping bridge the gap between online and brick and mortar shopping. Their omnichannel clientelling mobile app gives unparalleled new agency and business intelligence to store associates on the traditional salesfloor. Jason Sweet is Vice President of Sales for North America, and in this interview speaks with Cathy and Charles at the Nation Retail Federation's Big Show in New York.
ABOUT THE HOSTS:
Cathy Schepis advises luxury brands on strategy. She was most recently the President at the vertically integrated direct selling company Doncaster. Prior to that she was a Vice President of Design and Merchandising at Kate Spade & Company, Director of Design and Merchandising at Anne Klein Collection, and managed research and product for Federated Department Stores. She joined the show as co-host in 2016.
Charles Beckwith is an expert in the intersection between fashion, media, and technology. He created American Fashion Podcast as a way of promoting local sustainable fashion while Executive Director of the Fashion Media Center. Prior to that, he was the editor and publisher of the online fashion magazine modaCYCLE. He currently serves as Director of Communication for the non-profit Save The Garment Center, and a Founder and the Director of Innovation at MouthMedia Network.