Podcast: Play in new window | Download (Duration: 28:22 — 39.0MB)
Subscribe: Apple Podcasts | Android | Google Podcasts | Stitcher | TuneIn | Spotify | RSS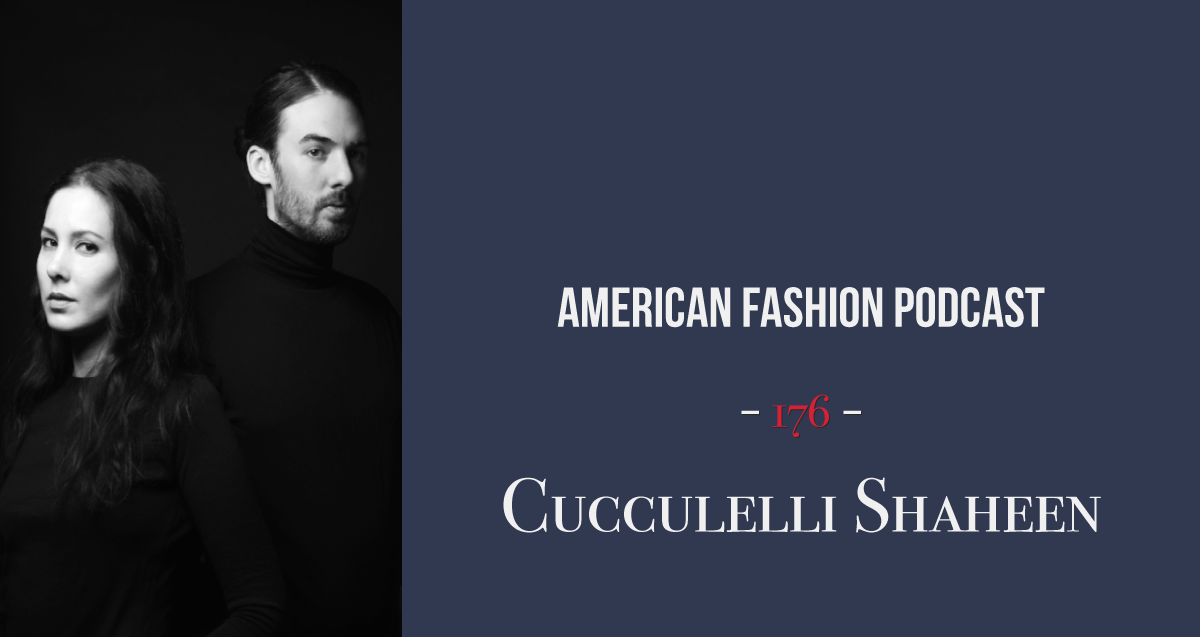 Husband and wife design team Anthony Cucculelli and Anna Rose Shaheen met while working for Diane von Furstenberg, and then moved to Italy together, where they worked for major houses such as Emilio Pucci and Roberto Cavalli. They now have their own custom demi-couture clothing line, Cucculelli Shaheen, which employs advanced fitting technologies.
Guest co-host Gretchen Harnick (Parsons) joins for this interview which delves into the differences between working with large American and Italian houses and doing business independently in New York.
"In Italy, if you dream it you can do it, and there is a team to make it happen. Whereas, I think sometimes the challenge in New York is you can dream it but you have to figure out how to make it happen. But it goes both ways because if you can figure out how to make it happen you can do it. Whereas, I think in Italy it's not so easy for young designers to get off the ground, up and running." – Anna Rose Shaheen
Cucculelli Shaheen is carried in Bergdorf Goodman and on Moda Operandi.
"Each dress has its own palette. That's the amazing thing. Instead of doing our palette for the collection, we really think about what's the palette for each piece, and how does each piece sit next to each other." – Anthony Cucculelli