Podcast: Play in new window | Download (Duration: 32:39 — 44.9MB)
Subscribe: Apple Podcasts | Android | Google Podcasts | Stitcher | TuneIn | Spotify | RSS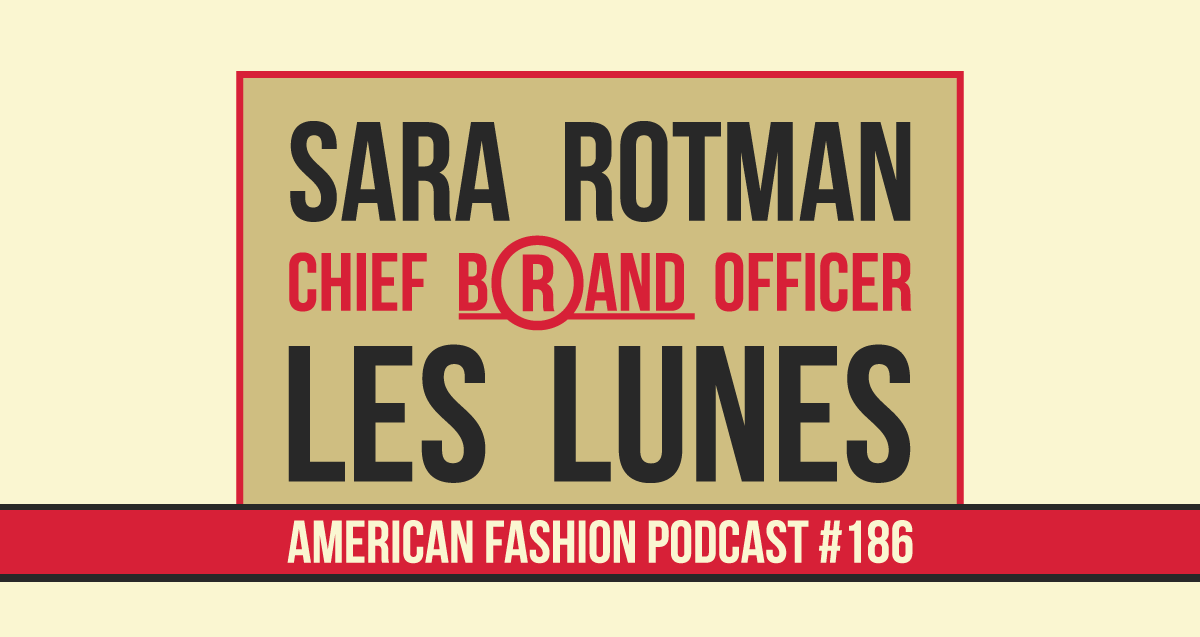 Sara Rotman is the Chief Brand Officer at sustainability-focused clothing brand Les Lunes, and she is rebranding Les Lunes while it rolls down the highway. Such action would not typically be advisable without a full stop, but Sara is a professional, and in this interview, you'll certainly hear why.
"We are all about strong opinions and soft clothes."
Sara's background is in art direction and marketing design, which began in the music industry, developing album covers and running photoshoots for record labels, and then evolved into a strategy career for advertising agencies. She founded her own agency, servicing major clients from Nina Ricci to Carolina Herrera to Tory Burch. After 20 years she sold the agency she started and has gone looking for new challenges, which led her to Les Lunes. She discusses her approach to helping established brands change their message and approach to consumers to cope with a changing marketplace.
"You know, you think you're speaking to a 25-year-old urban woman. Well, maybe you were 10 years ago, but that woman has grown up with the brand and she's moved on, and she's in the suburbs now, as an example. And the current 25-year-old urban woman maybe isn't so aware, or interested… or believed that you're her mother's brand. And I think that's sometimes not obvious to the brands that I've worked with in the past." – Sara Rotman