Podcast: Play in new window | Download (Duration: 45:41 — 41.9MB)
Subscribe: Apple Podcasts | Android | Google Podcasts | Stitcher | TuneIn | Spotify | RSS
The icon, Donna Karan, interviewed in the event space at her Urban Zen store in Greenwich Village, NYC, December 2018.
Urban Zen – https://urbanzen.com/
Urban Zen Foundation – https://urbanzen.org/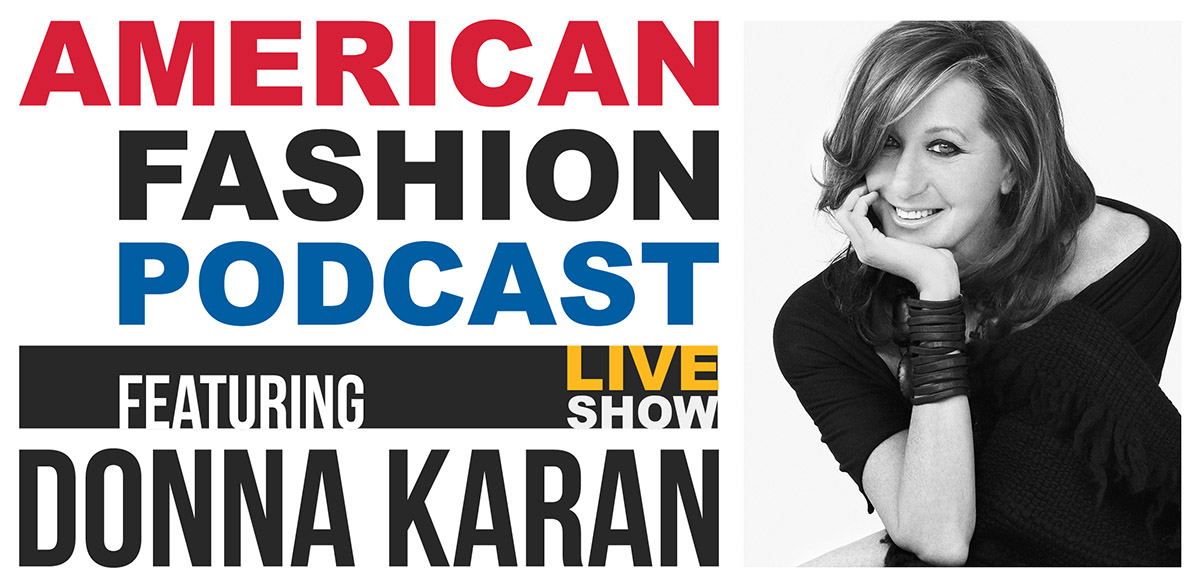 ---
To find more episodes of the series or search for a specific guest, refer to our Episode List page. If you would like to be a guest on the show, there is a Be A Guest page. You can find press coverage of the show on our Press page. There is also a Media Kit if you're interested in partnering with us or sponsoring the series. Our email address is info@americanfashionpodcast.com and our voicemail line is 646-979-8709. You can find American Fashion Podcast on Facebook, on Instagram @americanfashionshow and on Twitter @afpod. To sign up to attend our live shows, visit the Live Shows page. Thanks for listening!