American Fashion Podcast has been publishing fashion business interviews since 2014, and with hundreds of episodes to choose from it is sometimes hard for a new listener to know where to start.
You might as well start at the top, so here are ten interviews with some of the most well-known world-renowned fashion designers who have participated in the fashion industry's favorite show, American Fashion Podcast.
Donna Karan
In terms of big names in New York, they don't come much bigger than Donna Karan, whose Seven Easy Pieces concept transformed American Fashion in 1985. Her new line is called Urban Zen, and it includes everything from beds to bandanas to baskets. The hosts didn't end up asking very many questions, because Donna had a lot to say about a lot of things.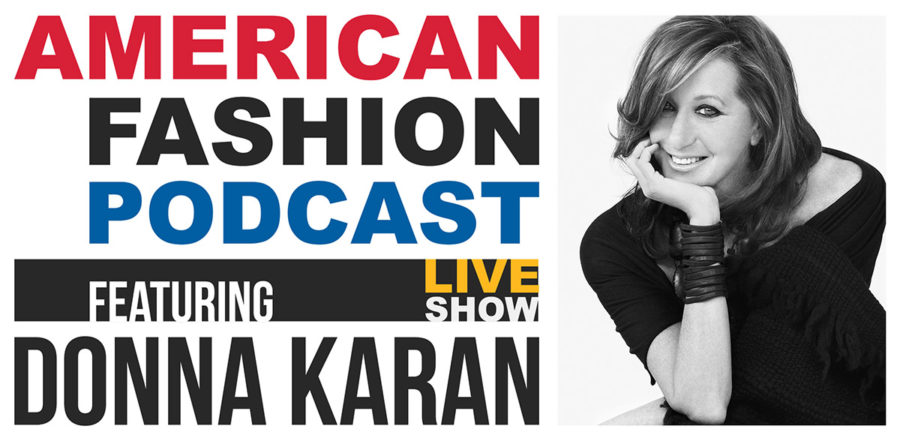 Ann Roth
Entertainment often influences fashion, and the Academy Award-winning costume designer Ann Roth has definitely had an influence. From Midnight Cowboy to The English Patient to The Talented Mr. Ripley and Mamma Mia!, the subtle influence of her quietly powerful design work has been so strong in our culture that it is seldom noticeable but almost always there.
Anita Dongre
A visitor from out of town, Anita Dongre is India's preeminent fashion designer. Her updated traditional take on Indian wedding gowns is all the rage back home, but she also has an ethically sourced contemporary ready to wear line called Grassroot, which is now being sold internationally. This American Fashion Podcast interview was captured when she was in New York to open the first Grassroot boutique outside of India.
Nick Graham
He didn't like paying for underwear, so he started making his own, or at least that's the story the Joe Boxer founder tells. Nick is a born promoter, as you might guess from his penchant for dramatic and headline-grabbing marketing stunts, like holding a runway show over the Atlantic on a Virgin Airlines flight from New York to London with the help of pal Richard Branson, or having Buzz Aldrin walk in the first show for the new Nick Graham menswear line.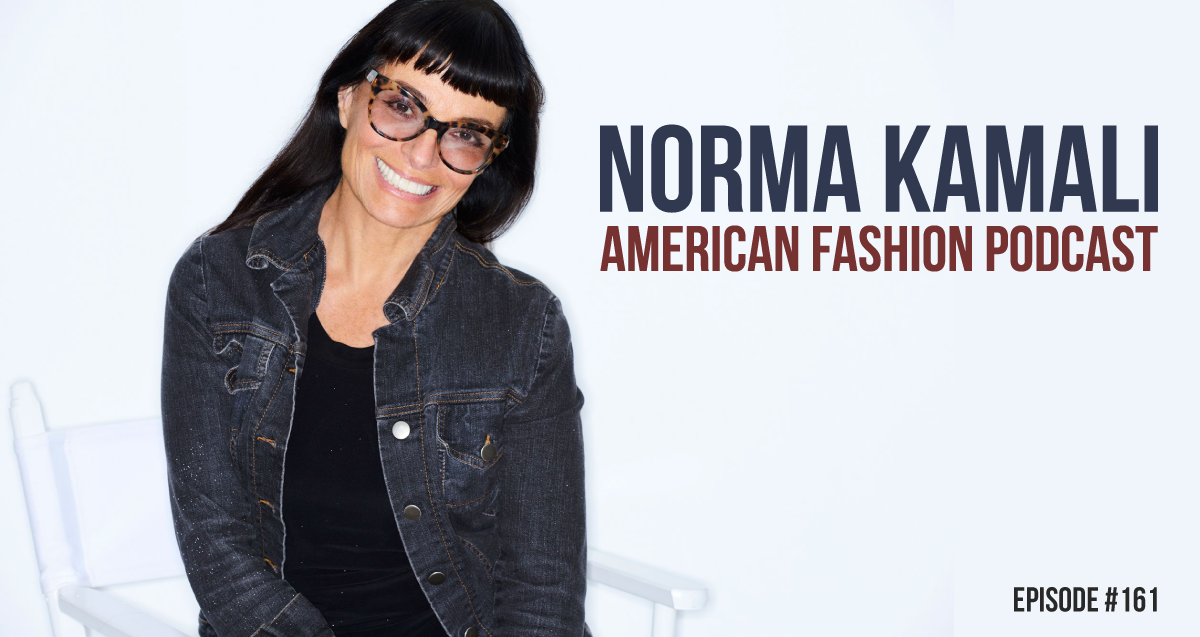 Norma Kamali
Known for her versatile staples, Norma Kamali has been a fixture in New York fashion for decades. She has a long history of innovation and anticipating "the moment" again and again.
Trina Turk
When most people think of cool casual California chic, they are thinking of a look largely popularized by one designer, Trina Turk. The queen of flowing colorful prints talks about her work and process in this finale episode of a special Los Angeles-focused miniseries.
Yeohlee
Producing clothing of rare quality, with designs always reflective of her intelligence and thoughtfulness, Yeohlee Teng has been the go-to designer for smart strong New York women for decades.
"You would be surprised at how smart the women are who come into my store. I don't have to tell them anything, they know. They know what looks good on them. They know the value of what they're buying. They know how long it will last. They know how many places they can wear them to. They know it travels well. They know they can hand wash it. There are people that I could inform, but there are a lot more that could inform me." — Yeohlee Teng
Naeem Khan
Naeem Khan thinks a lot about where things are going in culture, in economics, in the way we live. This may be a clue to understanding his longtime success in meeting the needs and desires of so many women of all ages, from brides to chancellors. Our hosts join him in the kitchen of his Manhattan atelier as the designer prepares to do big things in Miami.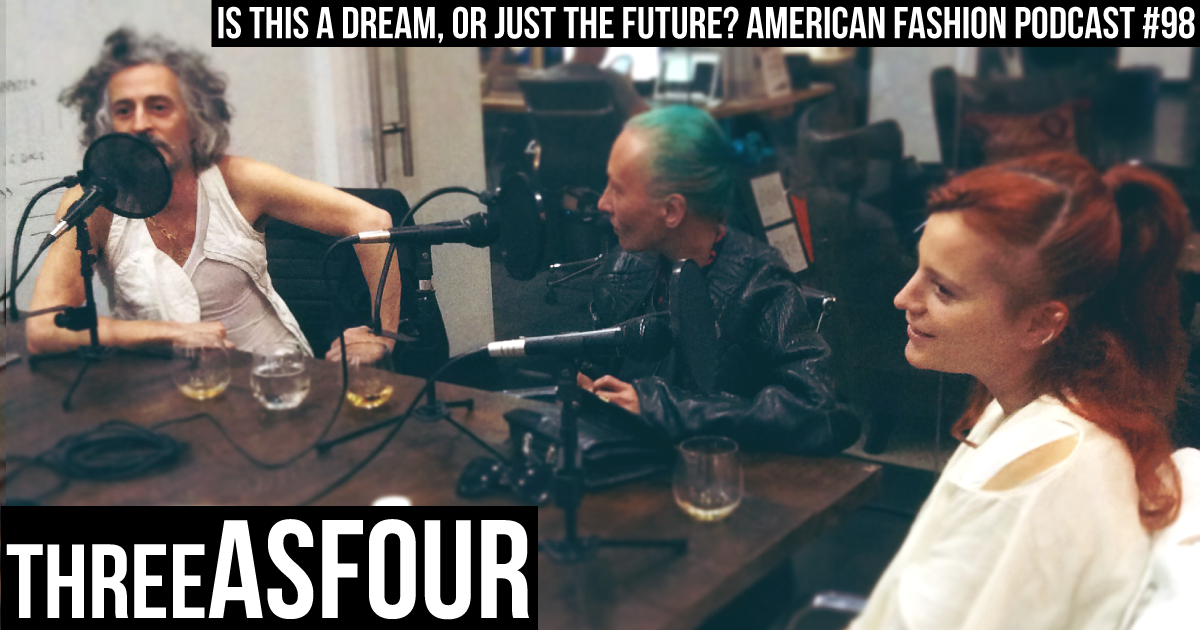 threeASFOUR
Three designers, one banner, boundless creativity. threeASFOUR is not one of the biggest brand names in the business, but probably one of the more influential to insiders, and certainly one of the most connected to the fine art world. In their American Fashion Podcast interview, the collective's designers talk about how they originally got connected and how they collectively steer one of the most offbeat and original labels of all time. It is also one of the longest interviews we ever recorded.
Ralph Rucci – Episode 50 and Episode 113
He has been called America's most brilliant designer and is only the second American designer ever invited to show in Paris by the Fédération de la Haute Couture et de la Mode under his own name. His message always, "it is very important to show what the human hand can do."
American Fashion Podcast had the opportunity and absolute pleasure to speak with Mr. Rucci twice, and you can hear him again in a video from AFP's predecessor program in the bonus content below.
---
BONUS CONTENT:
Well before American Fashion Podcast launched, Seth Friedermann and I worked on the avant-garde online magazine modaCYCLE, where we did a lot of experimentation with fashion media formats. One such experiment was a video documentary interview series called Dream To Seam…