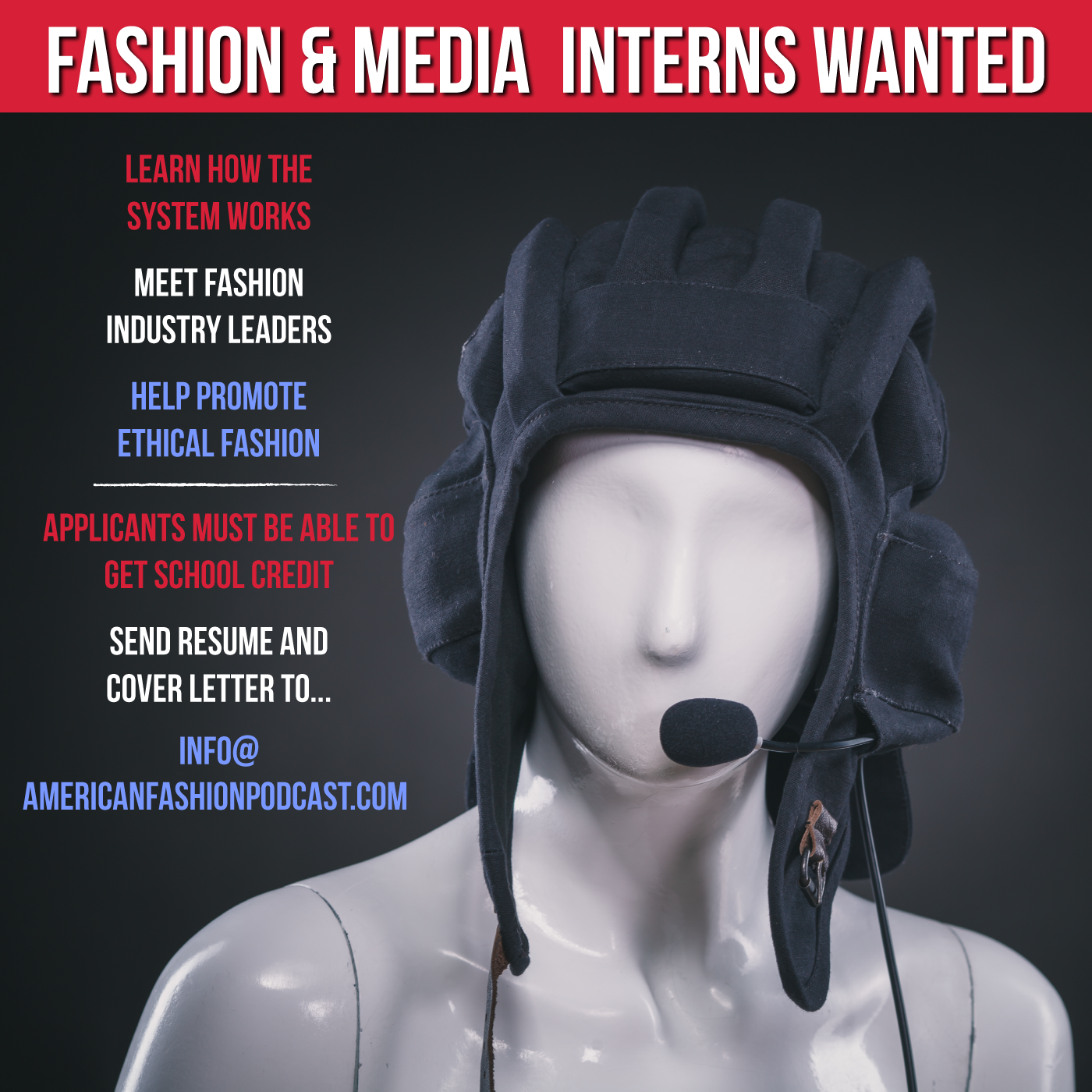 We're looking for a few sharp kids.
American Fashion Podcast is "the fashion industry's favorite show," and we produce weekly interviews with some of the most fascinating people int he industry. If you would like to be part of the team, to learn about how the fashion industry really works, to learn how to make a high-quality podcast, and meet a whole lot of fascinating people, send a resume and cover letter to info@americanfashionpodcast.com to apply.
You will be working alongside Charles Beckwith, a fashion media futurist with over 20 years of media production experience, and Cathy Schepis, a veteran fashion executive who has managed some of the biggest brands in the industry. There will also be opportunities to work with other members of the MouthMedia Network team, who are experts on business, law, technology, and the fashion industry.
Start your Fashion Media Internship now!
You must be enrolled in classes and able to receive academic credit for this fashion media internship.
---
To find episodes of the series or search for a specific guest, refer to our Episode List page. If you would like to be a guest on the show, there is a Be A Guest page. You can find press coverage of the show on our Press page. There is also a Media Kit if you're interested in partnering with us or sponsoring the series. Our email address is info@americanfashionpodcast.com and our voicemail line is 646-979-8709. You can find American Fashion Podcast on Facebook, on Instagram @americanfashionshow and on Twitter @afpod. To sign up to attend our live shows, visit the Live Shows page. Thanks for listening!