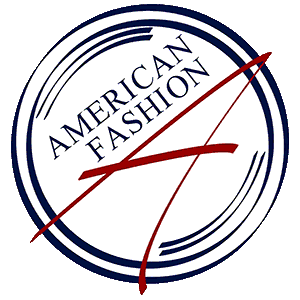 One might hear the title of our show, American Fashion Podcast, and think it has a nationalist theme.
As George Carlin said, "Pride should be reserved for something you achieve or obtain on your own, not something that happens by accident of birth." The purpose of this show is not to grandstand, but to promote a more reasonable and sustainable way of living and doing business.
It can be wonderful to have some treasured possession from a foreign land, especially if you went somewhere special to get it, or you worked hard to earn the money to buy it for yourself, because it is a reminder of your journey, or it is given to you as a gift as a reminder of your journey with someone you love.
We have a number of serious problems in this country. First, unemployment: the human cost is too high to keep importing simple goods that could be made down the street, but are not, because someone can save $0.25 per unit by taking advantage of poor people working 14 hours a day in deplorable conditions of near or true slavery just to stay alive.
Second, a brain drain: there are centuries old unique and invaluable hand crafting techniques in fields like embroidery being lost as generations pass without transferring knowledge to posterity.
Third, and certainly not least, our habitat, both physical and psychological. I don't think there are many Americans left who aren't somewhat aware of our ecological issues with disposable culture. And there is another cultural issue, the degradation of our communities. The move away from an agrarian society in the United States was a move away from each-other. Families moved across the country in search of opportunity, and there is only so much connectedness one can have with short visits and electronic communications. The gulfs between people have become wider in recent decades, and to fill them many people have turned, thanks largely to aggressive psychological manipulation through all forms of media from the advertising and spin doctor people and corporate conglomerate machines that get smarter about controlling us every year. We have filled those gulfs with products and the excitement of shopping, usually for things we don't really need.
The thing is, this is not a uniquely American problem. These issues exist around the world, and I find it vulgar how it has been re-targeted now at developing nations, where you see consumerism piled into the minds of massive unsuspecting populations, one generation off the farm, as Americans were only a few years ago.
This show exists to promote "make it Local" and "buy Local" in The United States, but it also exists to promote smart choices for people around the world. Making things locally and supporting local manufacturers is critical to a balanced life for individuals, and communities that aren't losing their collective minds to distractions that don't really need to affect them.
The American Fashion Podcast is about the new American Dream, a state of being where we reconnect with each-other and make balanced choices about lives led awake and exploring our potential.
Charles Beckwith